Custom Patches
Customize In 5 Easy Steps
Pre-Made Patches
Related Items
Brands That Trust Us
Why Choose Custom Patch Factory?
Why buy patches that anybody else can buy when you can make patches of your own? With Custom Patch Factory, you can get custom embroidered patches, woven patches, and custom iron-on patches, all with the design that you choose. It's simple – you place your order and send us an image, and we produce the patches you need for your next promotional event.
Not sure if Custom Patch Factory is right for you? Order a free sample! You only pay for shipping and we send you samples of the patches you're thinking about ordering so you get to grips with their look and feel. If you're happy with what you see, we're ready and waiting to create your patches.
Free Shipping on All Orders
You're working your way through designing your custom patches and you get to the final order page. That's when you see it – a huge fee for shipping your patches to you. Not with Custom Patch Factory. We offer free shipping on all orders (barring free samples) so you're only paying for your patches and not the cost of getting them to you.
Simple – follow these steps to create your custom-made patches:
Select the style of patch you want – we have 16 available.
Pick a custom patch backing that determines how you attach the patch.
Select a shape, from standard squares to customized emblems.
Choose your embroidery level (50% to 100%), thread type, and border style.
Pick your backing cloth – twill or flannelette.
Customize your patch by telling us its height and width, and by uploading the artwork you want to use for the patch.
After those steps, we'll send a proof for you to approve. Once you give us the "okay," your patches move into production.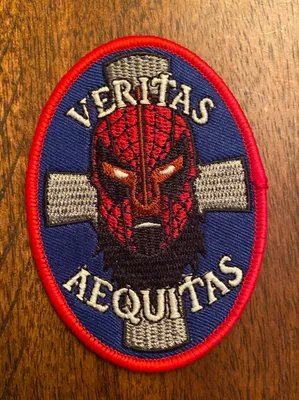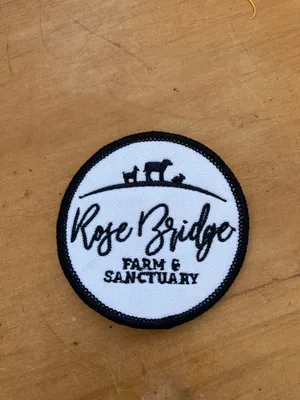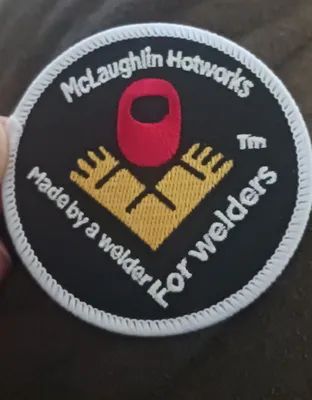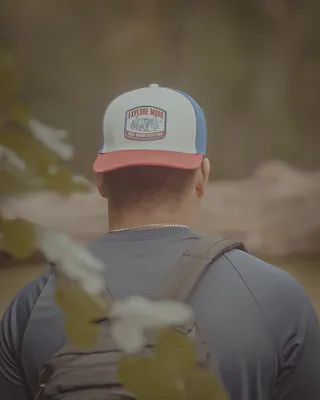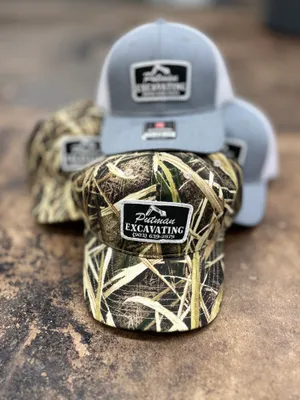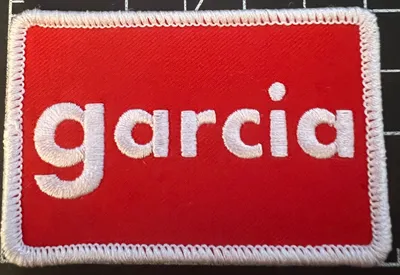 What are custom patches?
Custom-made patches are made your way.

That means you choose the style. You choose the design. And you choose exactly how you want the patch to look so that it represents your sense of style. Ultimately, you get something that you don't get when buying patches from a store – control.
How are custom patches made?
The precise method we use to create your custom patches varies depending on the style of patch you choose.

For example, custom embroidered patches tell you exactly how we make the patch – you send the design and we embroider it onto your chosen material. Woven patches also give you a clue in the name (we weave the design into your patch), whereas printed custom patches see us print your design directly onto the fabric to create an ultra-high-fidelity look.
What can I use custom patches for?
Anything you want.

Many people order custom patches simply because they want to add to their clothing and create their own sense of style. For them, custom patches are simple – they're style accessories.

Others may be business owners. For them, custom patches are branding tools that they can give out (or even sell) as promotional items when they have a new product or want to get more eyes on their logo.
Can I design my own custom patch?
You can, and Custom Patch Factory makes it easy.

All we need from you are a few details (type of patch, material, number of custom patches needed, and a design) and we do the rest. The artwork you send is where the "design your own custom patches" aspect comes in. As long as the image isn't copyrighted by somebody else, we can create patches using any design you send us. The only limit is your imagination.
What is the typical turnaround time for custom patches?
After you've submitted your order and approved your proof, production of your patches typically takes between three and five business days. Expect longer production times for larger orders.

When we complete production, we ship the patches via your chosen shipping method, with our guarantee that we use the fastest shipping available from the different couriers we utilize. Typically, customers receive their custom patches in about 10 business days after approving their proof.
Can I order a small quantity of custom patches?
You can, as our lowest order quantity is just 10 custom patches (May vary depending on the patch style).

We want to make accessing our patches as easy as possible, so we offer lower quantities for people who just want to have a few patches to hand or those who want to sample our work before committing to an order.

Note – our maximum order quantity online is 100,000 but you can order more if you chat with one of our reps through our "Live Chat" service.
Can I choose different attachment options for my patches?
Yes, we offer several attachment methods for the custom patches we create.

If sewing (the standard attachment method) isn't you're thing, we can create custom iron-on patches that simply require a little bit of heat to "stick" them to your fabric. With these patches, you use heat transfer to embed the patch into your clothing. After a short cooling period, you get a patch that lasts for a long time – no sewing required.

We also offer Velcro, safety pins, key chain, and tape attachments.
How do I care for garments with attached patches?
It's recommended that you handwash any clothes to which you've attached custom patches. Machine washing can lead to thread snags that force you to re-sew the patch to your clothing.

If you do have to machine-wash (such as when washing in bulk), turn the garments inside out to minimize the effects your washing machine has on your custom-made patches.
Testimonials:
This is what some of our clients think about our products
I had a problem with my online order and reached out to customer service for assistance. They were extremely friendly and resolved the issue quickly and efficiently.
- Christel Kopec
The customer service team was extremely helpful throughout the online ordering process, and the final product was perfect. I highly recommend this company for custom patches
- Chrystal Mikesell
I had a tight deadline for my custom patch order, and the customer service team worked with me to ensure that the patches were delivered on time. Their dedication to customer satisfaction was impressive.
- Lavada Glassford
The custom patches I ordered online were delivered in a timely manner and the customer service was excellent. Highly recommend this company!
- Pearly Halter
Guides About Custom Patches