Price Chart
Product Description
FAQs
Real Customer Reviews
Leather Coasters
- While you love protecting your furniture, we love giving you stylish and elegant leather coasters.
This richly textured faux leather material is water-resistant, easy to clean, and durable enough for the rigors of daily use.
Printing Style
Debossed: results in a design that's stamped down or recessed into the leather.

Silk Printing: a most popular technique for printing designs in full-color process and various complex artwork details.
How can I customize my order on your website?
1. Select the coaster shape. 2. Select size and quantity. 3. Select coaster material. You can choose among paper, pulpboard, cork, vinyl, foam and more. 4. Customize your coaster. You have an option to upload your artwork. Click "Browse" it will route you to your files to select your favorite picture or you can select "Email my Artwork Later" from the drop-down menu if the image is not available yet. It will let you continue with the order without an attachment. You can send the file at sales@customcoastersnow.com once your artwork becomes available. 5. Select the delivery date. Then you can proceed to Add to Cart to enter your shipping information and payment method. Click submit and the confirmation email with your order number will be sent to you right away, and you're all set!
What if my artwork is not available yet when I placed the order. How can I send it to you?
Simply upload it in our website and attach it to your order and we'll take it from there. You can also select "Email my Artwork" from a dropdown menu if the image is not available yet and send it to sales@customcoastersnow.com.
What are the payment methods accepted?
You can pay using credit cards, debit cards, checks, and even PayPal.
How do I check the status of my order?
Our friendly Customer Service Associate is available 24/7 via phones, emails, and chats. Just provide your order number and they provide you the most accurate information about the order.
What does production time means?
Production time refers to the period it takes to make your custom coaster order in our production facility. The time is based on business days, Monday through Friday, excluding holidays.
What happens if there is a mistake on my order?
When an error has been confirmed made by our production staff, we will process the remake exactly as how you originally requested minus any errors that we made at no extra cost.
Will I see the proof before before my order goes into the production?
Yes! We will always send a proof for you to approve. You can reject the proof if you are not satisfied with it and provide instructions or complete details on how we can make it right. The production will only resume once you approve the proof.
Can I return the product and get a full refund if I didn't like the outcome?
No. This is the reason why we are sending you proofs for your approval before we start the production. Approving the proof means that you agree with the design, colors, textures, etc.
Is it OK to use copyrighted or licensed material for my coaster?
We do not knowingly reproduce copyrighted material and will not accept liability for such infringement when reproducing orders. You are solely responsible for ensuring the artwork you submit does not infringe on property rights by obtaining proper permission for the reproduction of logos, trademarks, and copyrighted material.
How much is the shipping and handling fee?
It's free shipping unless you want it on an earlier date.
There are a lot of factories who can produce my coaster. Why would I choose you?
We have plenty of reasons why customers opted to have us to produce their orders. We have rapid production time, rich in experience and professional business, experienced and friendly customer service, and strong after-sales service, ensuring the rights of the customers.
I like debossed, but I also wanted to fill in the colors. Is this something you can do?
Yes, we can arrange it. Additional costs may occur.
I placed an order way back (2 years ago). Can you retrieve the proof I approved and use it for the new order?
Yes! We keep your artwork on file to make reordering and using your art on other products simple and easy!
Recent Customer Reviews
Overall Rating
4.7 out of 5 stars (based on 2840 reviews)
Loading reviews...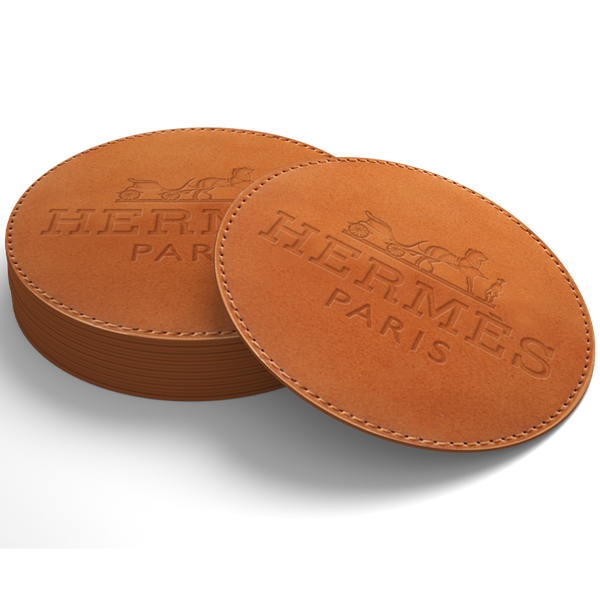 Note: This is just a sample preview. Art Team will review your order and send a final design for review before production starts. If any special requirements then you can mention in comment section.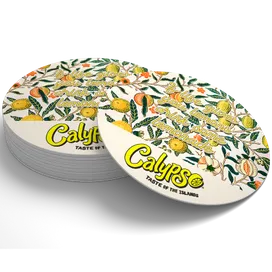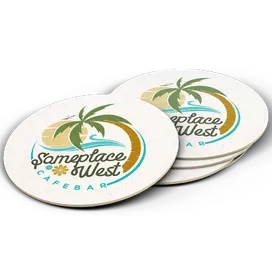 Super Absorbent Bar Coaster
4 sizes available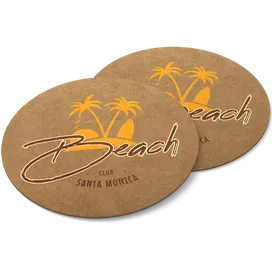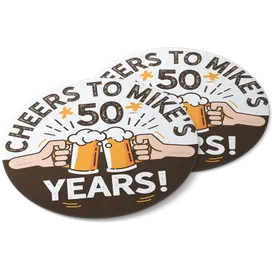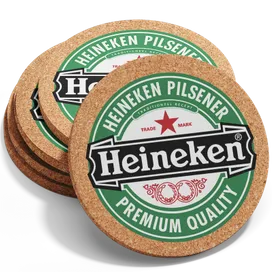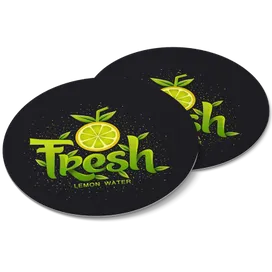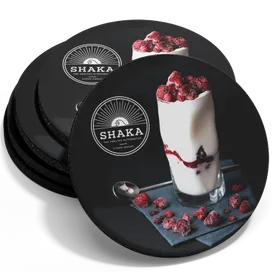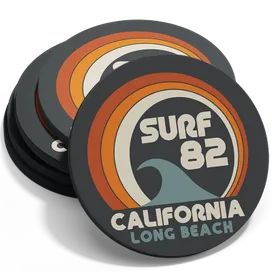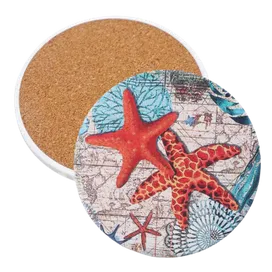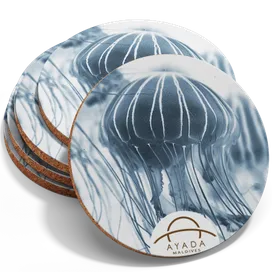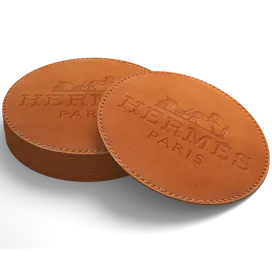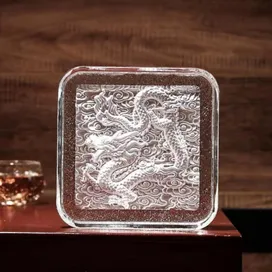 Customized Crystal Carving Coaster
1 sizes available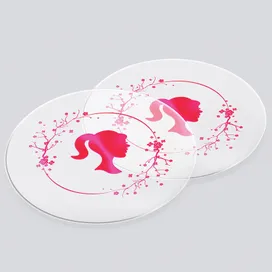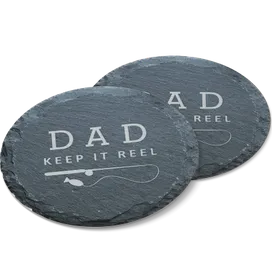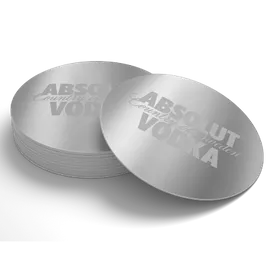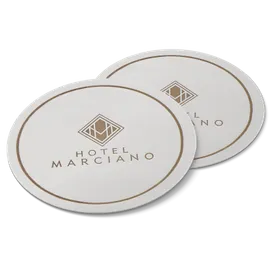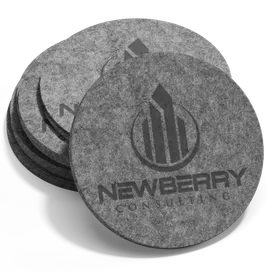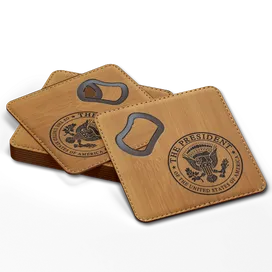 Leather Bottle Opener Coaster
1 sizes available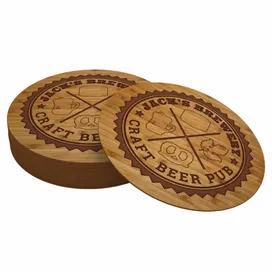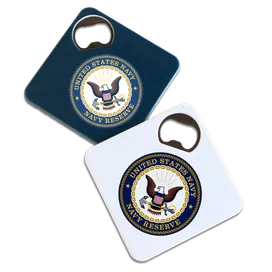 Customized Bottle Opener Coaster
1 sizes available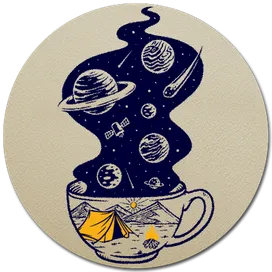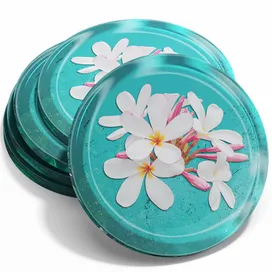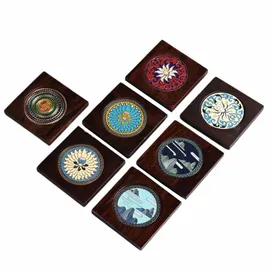 Customized Ebony Alloy Coaster
1 sizes available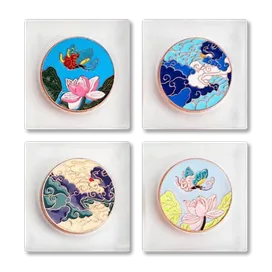 Customized Glass Alloy Coaster
1 sizes available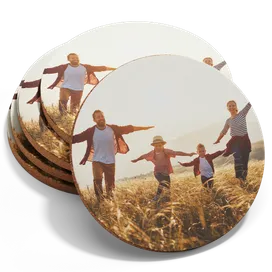 Custom Photo Fiberboard Coasters
2 sizes available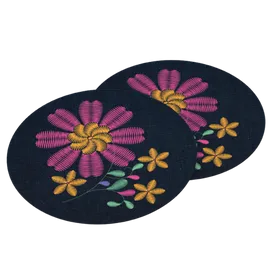 Cotton & Linen Embroidered Coasters
4 sizes available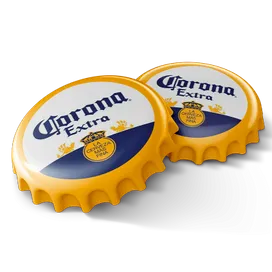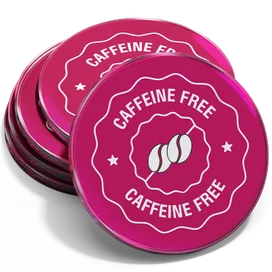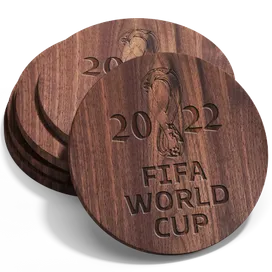 Custom Handmade Walnut Coaster
4 sizes available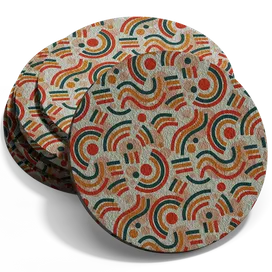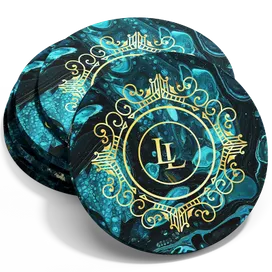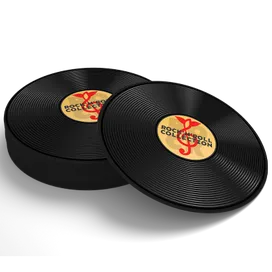 Soft Plastic Record Coaster
1 sizes available
Step 7
Customize Your Product
Total Qty:

0

|Price: $

0.00
At least 1 artwork file required with selection with Upload My ArtWork.
File Accepted: JPEG, JPG, GIF, PNG, EPS, PDF, PSD, AI, BMP, TIF, TIFF
Preferred File Type for Better Quality Product: AI, EPS, PSD, PDF